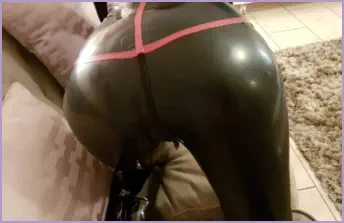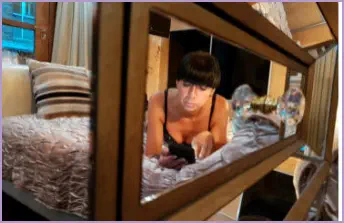 SUBS/SLAVES
All visitors to Me will be aged 21+
Slave 'Contracts' and 'Ownerships'
may be granted to those worthy.
Requests for attendance by other
subs and Mistresses is always
possible.
You may make other requests . . . I
will consider each request as I
receive it and decide whether or not
I wish to undertake your request at
the time of asking.
I do NOT do any kind of personal
service. Do not dare to ask - it is
purely about the fetish. I do not
accept Domestic Service in
exchange for session time.
Session Availability:
You can arrange session time with me,
but there are a few things to note:
•
I very rarely do session time on a
Monday.
•
I do not under any circumstances
take session bookings on a Friday
Evening after 5pm.
•
I do not under any circumstances
take session bookings on a Saturday
Evening after 5pm.
•
A minimum time for sessions is 1
hour - you may book in multiples of
30 mins after that.
•
All sessions start prompt and end
prompt to the booked time.
MY TRIBUTE
£80 per hour session.
You may in the first instance contact Me
by email or by telephone. If you have
contacted Me by email you must however
in all circumstances make contact by
telephone before I will allow you to visit,
as I will need to determine your
suitability to join My Thrall.
Potential slaves should realise from the
beginning that I demand absolute
respect at all times. I am not here for
you, I am here for Me . . . that you are in
my presence at all is only because I
consent to it. I demand at all times that
you devote your attention to serving me
without question and without argument.
I will not accept session requests from
blocked/private telephone numbers. This
is simply a personal safety requirement.
Please unblock you number and call me
again.
I am located in Stoke on Trent in the
West Midlands. I have full access to a
large dungeon with discreet access on a
quiet street.
I have no 'fixed' sessions or days. You
may book

time

that fits My diary. You
may also block-book, across a week a
month or indeed a number of months or
a year.
You must be entirely reliable and
punctual at all times.
LET
'
S CHAT
It's Good to Talk . . .
Try to have a clear idea about why you wish
to visit me. However, I am happy to help
you along by chatting through any ideas
and thoughts that you might have.
Please note:
When emailing me
I do NOT
do endless back-and-forth conversations
.
My time is precious. Think clearly about
what you are seeking, and write concise
emails or messages that reflect this. I am
happy to discuss or expand on ideas that
you might have, but I am not an Agony Aunt.
We can discuss ideas you have during a
booked session. But I will not do this
endlessly by message or email.
You may visit me as . . .
. . . an existing slave of both genders. New
slave of both genders wishing to locate
themselves into a new Thrall. I do not seek
to determine what you feel your own
gender to be, but simply invite ALL gender
groups to apply to become a member of My
Thrall. I will never make a decision based on
your genetic or chosen gender only to My
feeling as your suitability to become a slave
in My Thrall.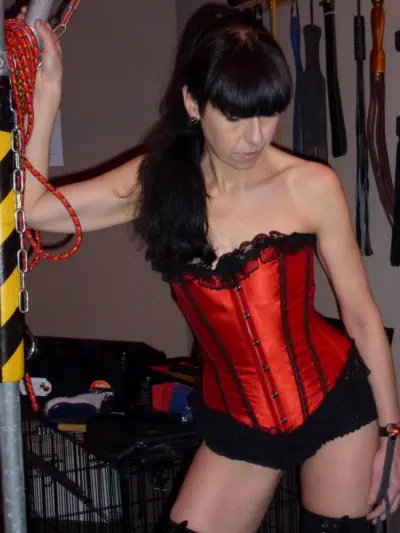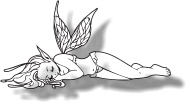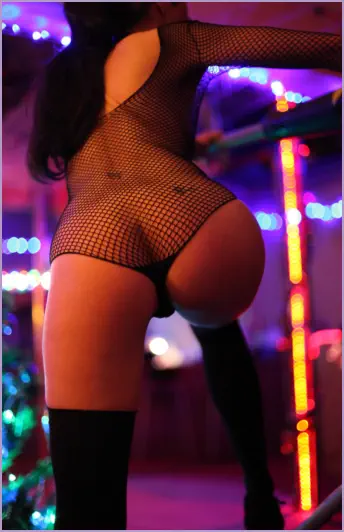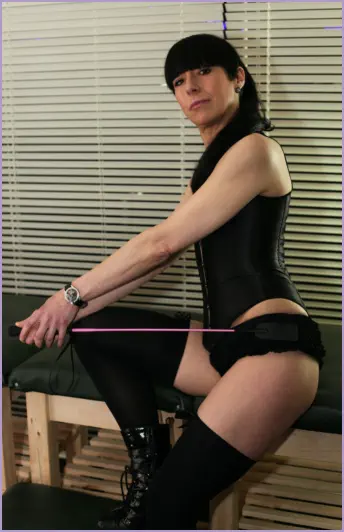 •
Bastinado
•
CBT
•
CP
•
Anal Caning
•
Anal Play
•
Feminisation
•
Chastity Key Holding
•
Discipline Training
•
Slave Contracting
•
Nipple Play
•
Role Play
•
Interrogation
•
Bondage
•
Spanking
•
Violet Wand
•
Electro Play
•
Caning
•
Cross Dressing
•
Caging
•
Ball Busting
•
Humiliation
•
Strap-on play
•
Whipping
•
Double Dominatrix
•
Feminisation | Trans/Cross
Make-up and Dress Assistance
and Advice
•
. . . and many more . . . I am
happy to discuss your ideas.
Mistress AthenaValeria. West Midlands. Stoke on Trent.
AthenaValeria is a Dominatrix Mistress in the West
Midlands Stoke on Trent.
New slaves and existing slaves are invited to seek a
place in her Thrall.
You may contact her immediately by Email - Text
Message - WhatsApp or Telephone.
07414271109
She has her own Dungeon in Stoke on Trent. Mistress
AthenaValeria. Professional Dominatrix and Mistresses
in Stoke on Trent and the Midlands.
Mistress AthenaValeria also holds Fetish and BDSM
Events at EVOLUTIONfetish in Stoke on Trent and the
Midlands
This Website is the copyright

property of
athenavaleria.co.uk 2023. All rights are reserved.
You may

NOT

copy without express, prior and written
permission.
LAST UPDATE: 03 November 2023