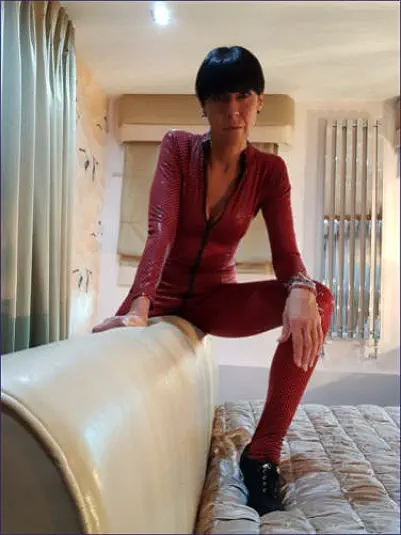 GIFT & WISH LIST
Perfume:
Good Quality Perfumes.
I love to discover new things.
Recently I
discovered that I just love LEGO !!!
I do like in Order of Preference:
Jimmy Choo Eau de Parfum 100ml
Issey Miyake L'eau de Parfum Natural
Spray 50ml
Giorgio Armani Code for Women Eau de
Parfum 30ml
In Latex and Leather and PVC and PU
Garments.
Clothing: (UK Size 8)
Bodies & Underwear
Dresses
Skirts & Tops
Catsuits
Leggings
Corsets
Dresses
Do consider carefully what you want to see
Me in? Call Me if you need guidance in
making a correct choice.

I may consider
waving your session fee if you were to
buy a garment that pleases Me.
STATISTICS
I am 5'7" though in heels this can easily
reach 6'1".
I have auburn hair and hazel colour eyes.
I am Feminine and Bi-sexual.
I am a UK size 8 which makes Me quite slim.
I am athletic and very fit. I ride, swim, walk
and read.
My shoe size is UK 6.
I am considered by most to be attractive,
articulate, intelligent and funny.
I am a University Graduate.
I am trained in NLP.
I am curious and demanding in nature.
BE INVENTIVE
Shoes & Boots: (UK Size 6)
Heels 4 inches or more.
Favourite colours are Red. Black. Purple.
White.
Financial Servitude/Contributions: Can
bring rewards untold.
Surprise Gifts:
Surprise Gifts are always welcome
I just love LEGO sets or bricks.
Bring me a Lottery Ticket or two!
Additional Dungeon Equipment
:
Always considered. Whether bought new
or second-hand (clean) or even made
(properly) by a slave.
BDSM Equipment & Toys
:
When you bring me BDSM Equipment &
Toys: You could be the first one to use
them.
Other items:
Surprise Me. Though be very careful - if I
don't like what you offer I may have to
punish you very severely. If I do like like an
item you bring Me, I may punish you even
more.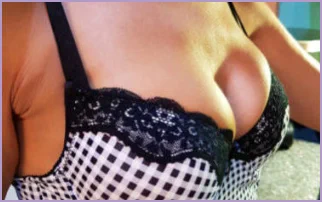 About Me
I am Mistress
AthenaValeria
Read carefully.
My title is Mistress AthenaValeria. It is My
given name. It is My only name. This is the
title you will call Me by. I have no other
title. I wish to hear no other title.
The single most important thing that you
can learn about Me is that I like to be
happy at all times. Should I not be happy I
will take immediate and rapid action to
adjust myself back to this natural and
preferred state. YOU HAVE BEEN WARNED.
You really do not wish to see Me throw a
strop!!!
I am curious about you. And I am curious
about why you pick Me to help you
discover, uncover and practice your fetish. I
am curious that you seek pleasure or pain,
forgiveness or penance. In finding you I
perhaps will find Me too.
Our relationship then must be a journey of
co-joined paths. With My skill you can hope
to be delivered to your truth. In the search
for your truth, I may yet find mine.
To these ends you have My complete and
undivided attention.
I have a large well equipped Dungeon and
Chambers situated on a very quiet street
that has a low throughput of traffic and
people.
I am based in Stoke on Trent. The
Midlands. United Kingdom.
Should a slave wish to offer a gift or a
homage, they will do so by kneeling before
Me with their head bowed.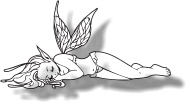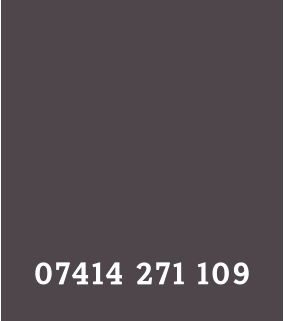 Mistress AthenaValeria. West Midlands. Stoke on Trent.
AthenaValeria is a Dominatrix Mistress in the West
Midlands Stoke on Trent.
New slaves and existing slaves are invited to seek a
place in her Thrall.
You may contact her immediately by Email - Text
Message - WhatsApp or Telephone.
07414271109
She has her own Dungeon in Stoke on Trent. Mistress
AthenaValeria. Professional Dominatrix and Mistresses
in Stoke on Trent and the Midlands.
Mistress AthenaValeria also holds Fetish and BDSM
Events at EVOLUTIONfetish in Stoke on Trent and the
Midlands
This Website is the copyright

property of
athenavaleria.co.uk 2023. All rights are reserved.
You may

NOT

copy without express, prior and written
permission.
LAST UPDATE: 03 November 2023